Accelerate your digital presence
Free up days of dev time, choose from a range of visually-stunning templates and ship landing pages, MDX blogs, portfolios, websites and more.

Get Zippy Starter
🎉 50% off for the first 20 customers (10 left)





Great landing page. Compared to something like Shipixen, the output is infinitely more aesthetically pleasing. Bought.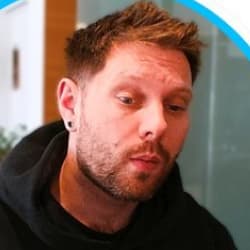 Doug Silkstone, Technical Lead & Product Owner
Stop wasting time on repetitive tasks.
ZippyStarter is a ready-made solution, providing everything you need to launch, so you can focus on more urgent matters.
Save Days
MDX, no backend needed
MDX files are the backend powering blogs, portfolios & pages. Use the CLI to create blog posts.
Save 4 hrs
SEO optimisation
All pages are configured with on-page SEO & structured data out of the box.
Save 1 week
Page Templates
Home, landing, about, pricing, blog, category, portfolio pages included.
Save Days
Blazing fast
Page speed scores of 100.
Save 4 hrs
Image placeholders
Automatically created, they prevent content layout shift (CLS).
Save 1 Day
Created for EEAT
Get recognised with Author pages and citations.
Save 2 hrs
Sitemap
Sitemap included out of the box, essential for indexing purposes.
Save 2 hrs
Contact form
Add email provider credentials to receive emails.
Save 3 hrs
UI components
ShadCN is configured to work with Tailwind and a library of UI components.
Save 4 hrs
Dark mode
Dark mode / light mode is automatic, and applied to all components.
Save 2 hrs
Config
PostCSS, Tailwind, TypeScript, eslint, Jest, ContentLayer.
Save 2 hrs
Next.js 14 & App router
Zippy Starter runs on the new app router of Next.js, fully configured.
Avoid days of setup, design & development. Launch your digital presence, FAST.
How does it work?
Clone
Once you gain access to the Github repo, you can clone. Update the handy config file, and run it locally to see it in action.
git clone zippystarter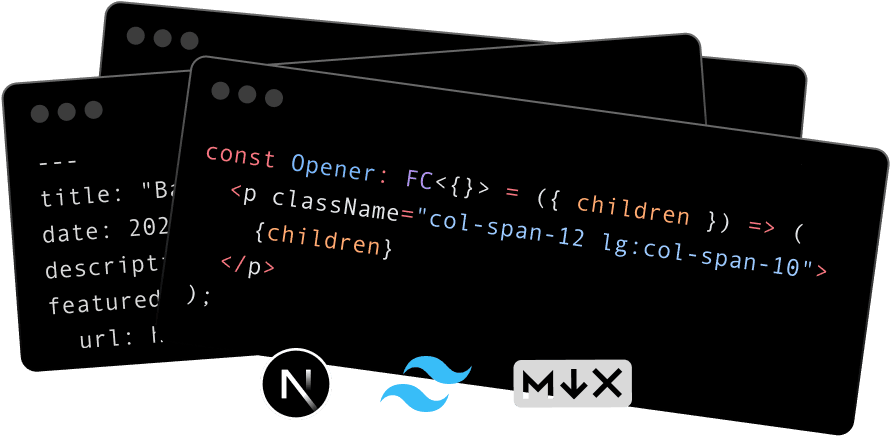 Customize
Choose which pages you want, re-mix any templates, use components as you need, and add content to static pages.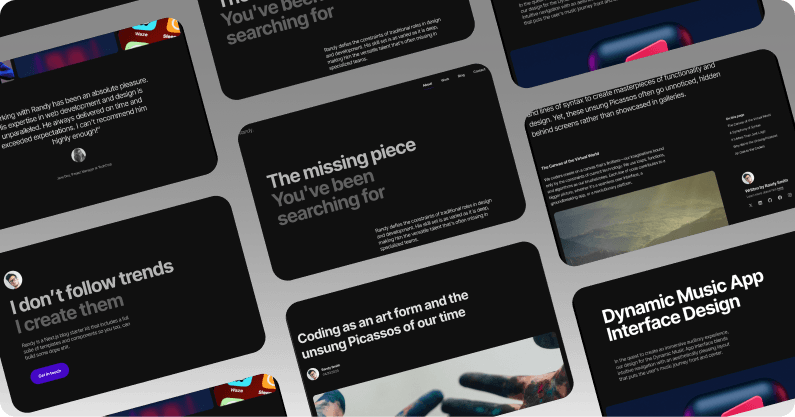 Blog
Make use of the handy CLI to generate blog posts with images, meta data, and categories, then write to your hearts content.
pnpm post

Deploy
Use the Vercel integration, CLI, or your own pipeline to deploy.
git push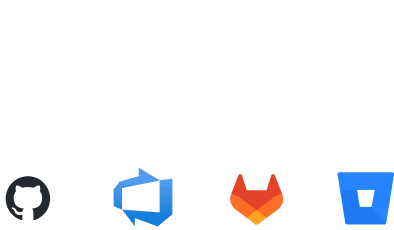 Get Zippy Starter
Who the hell am I,
and why did I build this?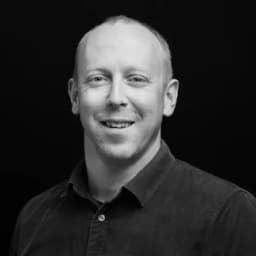 Allow myself to introduce.... myself.

👋 I'm Morgan, a senior frontend dev with 5 years experience building with Next.js and React for companies of all shapes and sizes, you can learn more about me on linkedIn & via my website.
Initial motivation
I'm a huge fan of MDX and Next.js, especially the authoring experience MDX provides. MDX removes the need for a backend, or CMS, so there are less dependencies to manage.
Blending MDX with Next.js is made out as a utopia, but in reality isn't because of the hidden pain of setup time and configuration. I know this first-hand from building multiple MDX blogs and marketing websites, for example my personal website.
You can waste days simply reading & following numerous half-baked examples to get somewhere close to where you want to be.
However, once setup it works brilliantly, which is where ZippyStarter shines.
ZippyStarter takes all that pain and setup cost away, leaving you with the authoring experience you wanted right from the start, and even more.
Through it you can benefit from my experience, and use a boilerplate I'd be proud to use on any project.
Goals
Boilerplate
First and foremost ZippyStarter is a boilerplate, saving you massive amounts of setup time designing and coding. I've included features you get with platforms such as WordPress to make your life easier.
Premium templates
Platforms like Framer and Webflow offer some really fun, interactive and well designed premium templates that Next.js is lacking. I want to bring the same level of premium templates to Next.js.
Authoring
Creating MDX files is made simple with the CLI that comes with ZippyStarter, run a command, fill in the prompts and you'll have a categorised blog post in a few seconds.
Shipping fast
I want you to be able to use ZippyStarter for anything, from a simple, standalone, landing page, to a full-blown marketing website. I want the process to be easy and as pain-free as possible.
Getting found on the SERPS
I want your content to get found on search engines, so I've baked in a ton of SEO benefits that I always end up installing on every Next.js project.


One-time purchase.
Infinite potential.
ZippyStarter is yours for life with just one purchase. Use it for unlimited projects, with no extra fees.
Up to 50% off for a limited time 🎉
Early Bird Pre-order
Pre-order
MDX blog
Blog post generator
SEO ready
EEAT focused
Components & templates
MDX Portfolio
Contact form
Example pages
Landing page
Shadcn, Tailwind, TypeScript & more

Lifetime updates

GPT content generator
Exclusive 50% early-bird discount
Beta access on request
Pre-order
Pre-order
MDX blog
Blog post generator
SEO ready
EEAT focused
Components & templates
MDX Portfolio
Contact form
Example pages
Landing page
Shadcn, Tailwind, TypeScript & more

Lifetime updates

GPT content generator
Frequently asked questions
Stop wasting time on repetitive tasks.
Accelerate your digital presence in hours, not days.

Get Zippy Starter